How to Make Pineapple Decor for your Home for just $1
A simple dollar store craft that takes a $1 vase from plain to wow with painted pineapples! DIY Pineapple decor is perfect for your summer home decor or just for fun!
Yay! Yes, it's the first Tuesday of June –  by the way, what?! how?! – which means it's Create With Me time!
Our task for June was to show you our favorite dollar store DIYs and crafts! My take on the challenge: a candle holder makeover with pops of pretty pineapples, perfect for summer. …And, suddenly it's as if I'm a star in Mr. Popper's Penguins. Pretty Marvelous.
Be sure to read to the end of this post for more dollar store ideas and fun and of course, to place your vote for next month's challenge!
You may remember back at Christmas when I created these monogrammed wine glasses using a method similar to the one below. I loved the monogrammed glasses SO much and couldn't wait to try the application again! Pineapples seemed like just the perfect stencils to go with – you can never have enough pineapple decor.
How to Make Pineapple Decor for your Home for just $1!
GATHER SUPPLIES
This post contains some affiliate links for your convenience. 
1.  All-purpose acrylic craft paint worked fine for this candle holder but if your project will use drinking glasses or other glass items that will often be washed use a water-based paint specially formulated for glass painting. When cured, it is top-shelf dishwasher safe.
You will need:
Clean glassware
Cup – for cleaning brushes
Paper towels
White vinegar or Rubbing Alcohol
Soft bristle brushes
Stencil – My stencils were made with my Cricut and clear contact paper, but I found this pineapple stencil on Amazon
PREPARE GLASS SURFACE
2.  Wash your glassware in warm, soapy water to remove dirt, dust, and grease. When dry, use a paper towel dampened with rubbing alcohol or white vinegar and wipe the outside of the glass to remove any residual soap film. Set aside and air dry for 10 – 15 minutes.
APPLY STENCIL OR PATTERN
3. My vase was all about whimsy, so I arranged my pineapple stencils in an irregular pattern, almost like polka dots. If you're using a purchased stencil, cut out each pineapple from the stencils and apply them to the glass using a spray adhesive, arranging them until you're happy with the pattern.

ADD PAINT
4. To paint, dip your brush into the paint and move the paint over the stencil. Add more paint as needed. Use two coats of each color – Decoart Americana Multi-surface Paint – Lemon Zest to the fruit and Decoart Americana Multi-surface Paint – Green Beret to the stem of the pineapple stencil.

LET DRY
5. You can dry your piece using one of the two methods: Air dry or oven dry. To air dry, let stand for 21 days. Ain't nobody got time for that! To speed up the process, place your glassware on a cookie sheet in a cold oven. Set the oven temperature to 350ºF and bake for 30 minutes. After 30 minutes, turn the oven off; let the glass cool entirely in the oven before removing. Important: Glass must heat and cool gradually with the oven to avoid breakage. Be safe! 
CARE OF GLASS
6. Washing your item by hand in warm, soapy water, will prevent fading and ensure you can enjoy your painted glassware for years to come!
This little pineapple candle holder will be purely paradisiac on my deck table. Seeing it perks me right up – particularly on practically plain days, and puts a prompt smile on my face! #seewhatididthere
Like it? Don't forget to Pin it!
More Dollar Store Makeovers
Huge thanks to Samantha from Little Bits of Home for putting together this fun challenge! Be sure to check out the other ideas for this month but before you go, be sure to vote for July!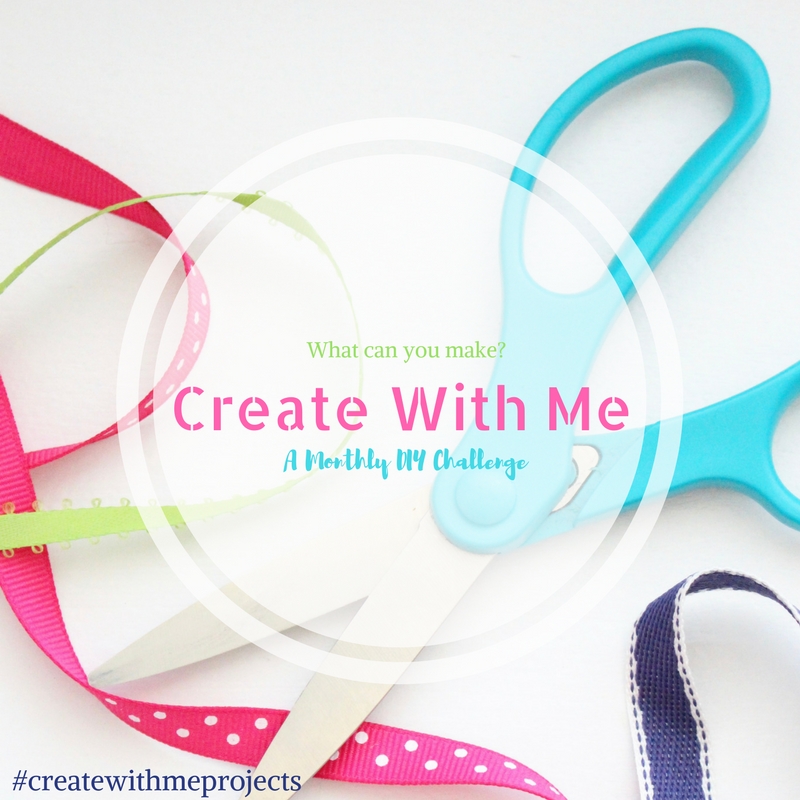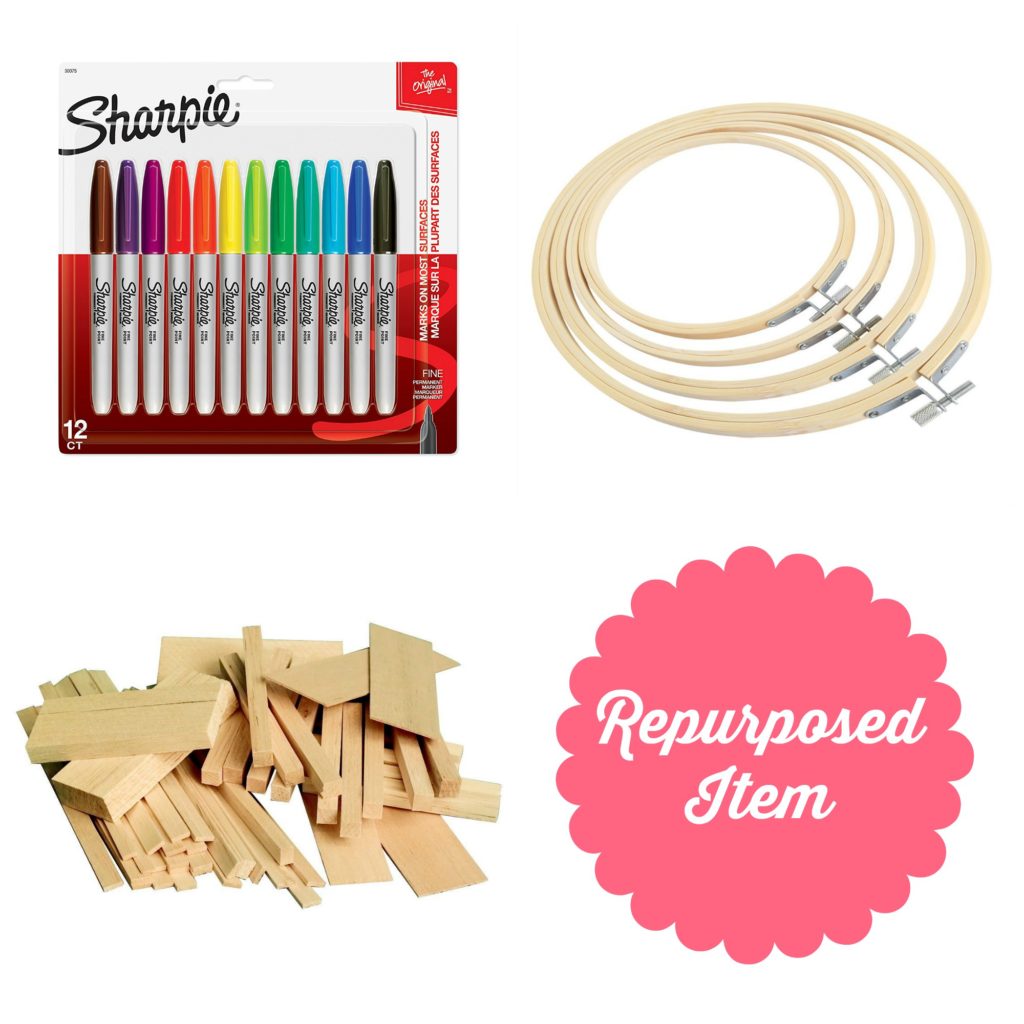 Supply Photos via Amazon.com
If you can't see the survey, CLICK HERE!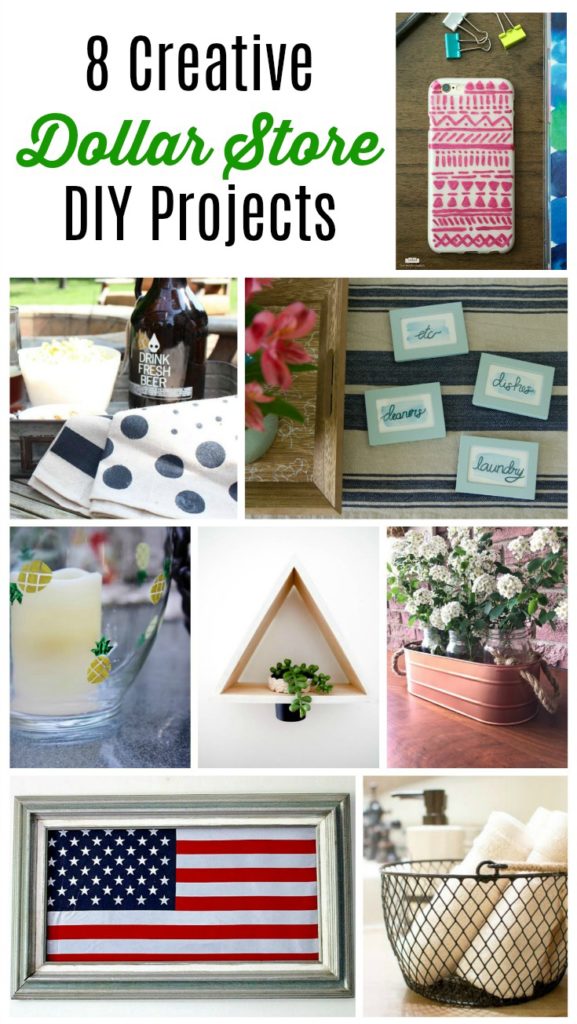 Two Purple Couches – Tribal Painted Phone Case
My Life from Home – DIY Etched Glass Beer Mugs
Little Bits of Home – Watercolor Labels
Knock it Off Kim – Vase with Pops of Pretty Pineapples
Making Joy and Pretty Things – DIY Triangle Shelf Planter
A Purdy Little House – DIY Copper Planter
Our Crafty Mom – DIY Fourth of July Art
North Country Nest – Industrial Bin