Are you, like me, starting to think about Spring decor? For me,  spring decor always starts with inexpensively updating the front door with a shot of color in the form of something floral.
I have a wreath for nearly every season and emotion – I have a very cute Spring Wreath that I've put out for the past few years. However, I get bored so easily that I need to change things up every few years and I was ready for something different. I've been eyeing up the gorgeous spring wreaths that seem to be everywhere these days, although I can never bring myself to buy one. I always seem to have that internal conversation going on that says, "I could make that." because in my head I can make anything. #IthinkImMcGyverbutneverMartha
So, for the March Create with Me DIY Challenge I decided to prove that fact – that I could make one! This fun challenge is where you, our readers, vote on the materials we'll use for next month's projects, so be sure to scroll to the very last bit of this post to vote for your favorite and get a peek at what my friends came up with before you go. For past challenges, check out the Create with Me menu. This month's challenge was to create something using book pages. How can wreaths and book pages coincide, you ask? Let me show you!
Here is what you'll need:
Book pages of your choice – I used the preview pages at the back of a few books so I wasn't destroying anything good – but make sure your pages are no heavier than newspaper weight so they'll bend easily
Flower pattern  – I used this one from WhileSheNaps.com
Watercolors or watered down acrylics
Aluminum foil
Green Twine or Florists tape
Hot Glue and Glue gun
Clear spray paint
Print out and cut your flower pattern, then trace your pattern onto the book pages. I used my Cricut for this but it's really and truly not necessary.. I'm just lazy. The pages are so thin you could easily cut multiple pages at one time. You'll need two flowers and two leaves per flower.
Paint the leaf cut-outs – you'll paint the flowers shortly. I used watercolors because I wanted the colors to be vibrant but still sheer enough that the text would be visible.
While the leaves dry, begin assembling your flowers following these instructions:
Step 1: Create the stem
Bend a hook in a 9″ piece of floral wire and cut a 2″x2″ square from the foil. Place a hot glue dot into the center of the foil and wrap the foil around the hook in the wire, creating a bulb on the end.
Step 2: Add petals
Gently curl the edges of two flower petals up, then putting a dab of glue along the bottom edge of the foil bulb, press the stem through the center of the smaller of the two flower petals, pushing up to adhere the petal to the bottom of the flower bulb.
Step 3: Shape flower
Attach the petals up and around the bulb, alternating petals as you go around, securing underneath with glue. Add larger petal in the same fashion, pressing the stem through the center and repeat attaching the petals.
Your flowers are now ready for painting. I painted my flowers with watercolor shades of orange, reds, pinks and yellows and stood them to dry in a cup before winding and gluing twine to cover the metal stem and attaching the leaves.
Lay your flowers out on your wreath form, bending to follow the curve of the twig branches and secure with glue. The flowers are so light that I did not wire them to the wreath, but you may wish to do this.
Give the entire wreath and flowers a light coat of clear to protect everything from the elements.
Hang and enjoy!
I love how vibrant the colors of the flowers are. The print showing through gives what could be an ordinary wreath so much uniqueness – I'm so excited by how it turned out and can't wait to hang it on the door. It's the perfect start to my spring decor!
Now, we need YOUR help! Take the survey below and tell me what you want to Create with Me for March!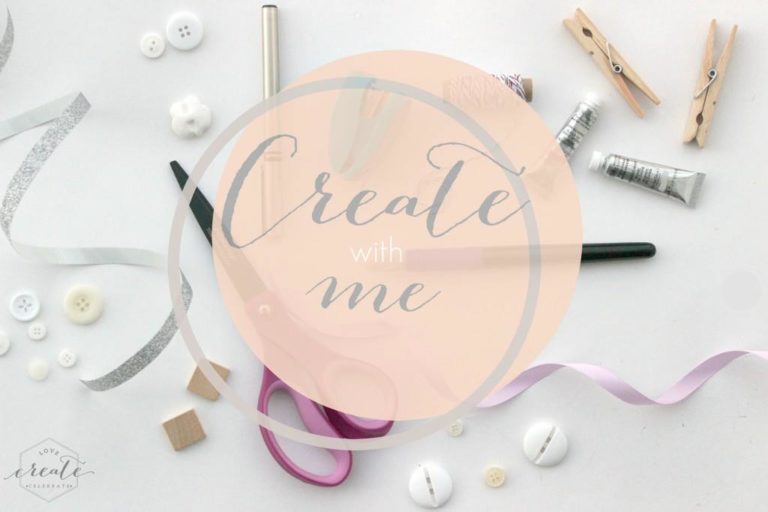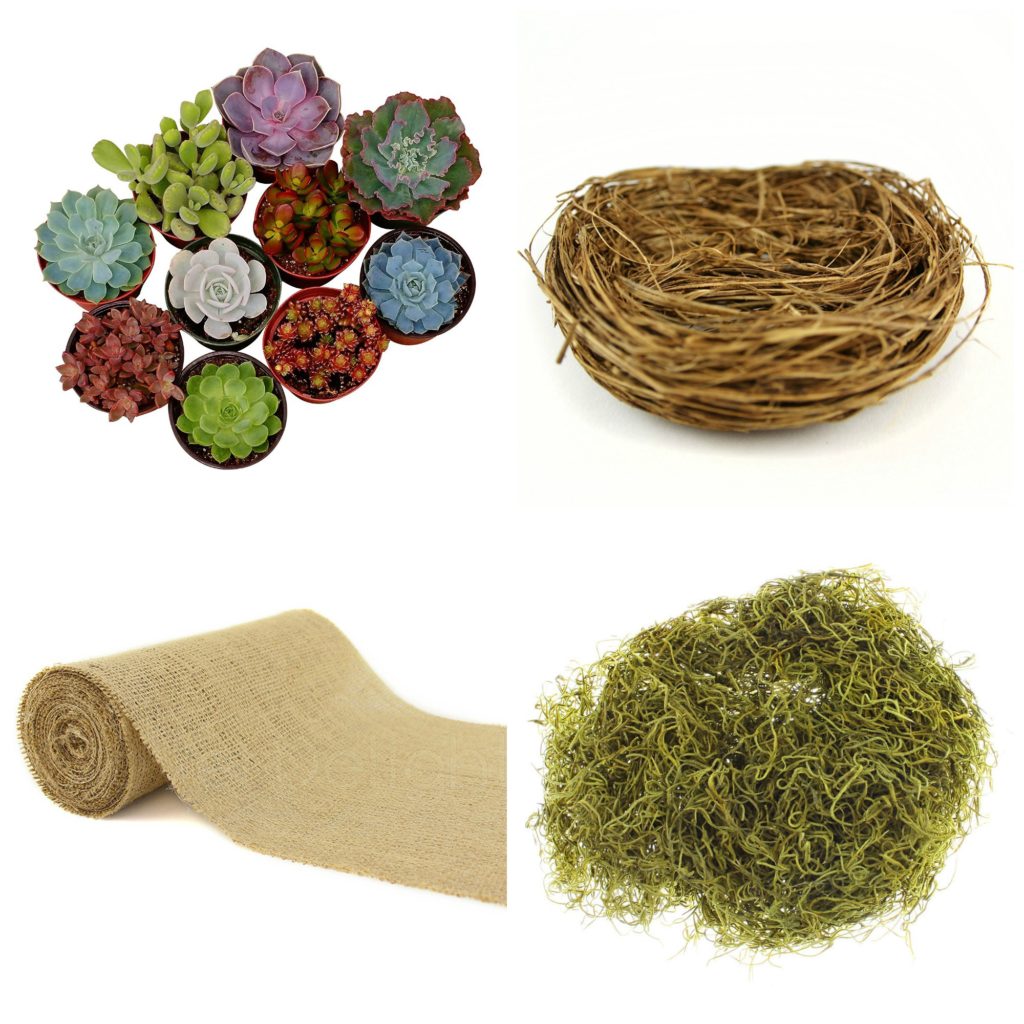 Images via Amazon.com & Michaels.com
Create your own user feedback survey
If you can't see the survey CLICK HERE!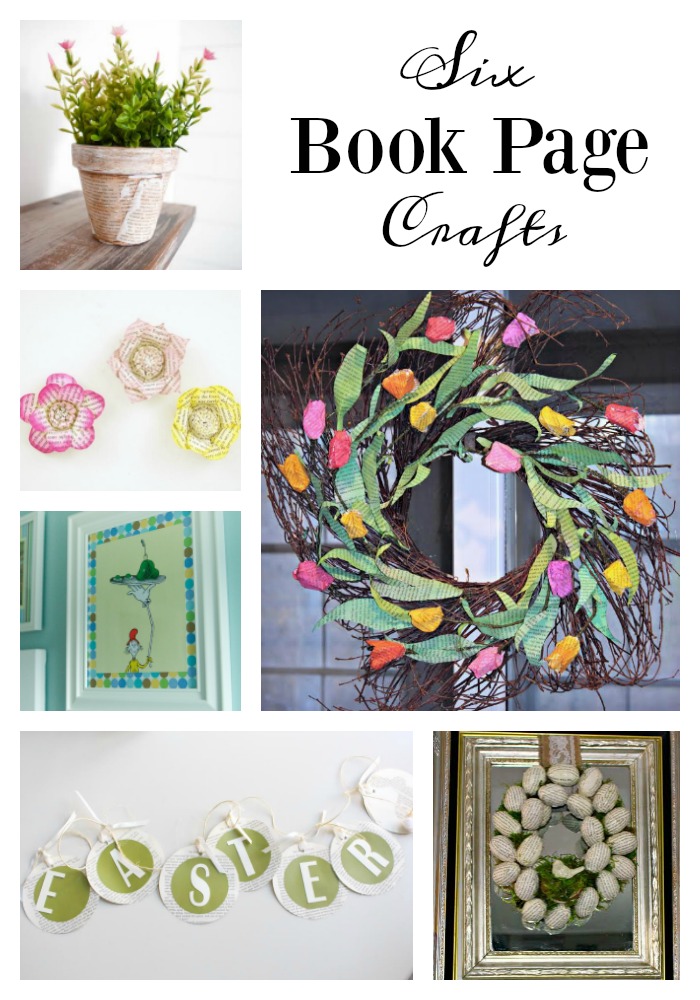 DIY Planter from Book pages via Making Joy and Pretty Things
Book Page Flowers via Two Purple Couches
Easy Book Page Art via Little Bits of Home
Paper Tulip Wreath via Knock it Off Kim
Easter Book Page Banner via My Life from Home