No-Sew Fabric Rope Basket
Hi, Friends! It's the first Monday of the month, and you know what that means.. It's time for the February Create with Me DIY Challenge! This fun challenge is where you, our readers, vote on the materials we'll use for next month's projects, so be sure to scroll to the very last bit of this post to vote for your favorite before you go.
This month's challenge was to create something using
fabric
! I used this challenge to finish the last item on my to-do list for our newly
updated Powder Room
– improve on the trashcan – and I did so by using upcycled t-shirts and hot glue to create a fabric rope basket without sewing a stitch!
I've had a bit of a crush on the rope storage baskets that are everywhere these days, and I thought it would be fun to make-over my trashcan with a custom-made basket that it could slide inside of! It was so much easier to make than I expected.
*Affiliate links may have been used. Please see my full disclosure for more information.
To create a fabric rope trashcan cover yourself you'll need the following:
Jersey fabric – I used the fabric from five medium men's t-shirts in dark gray, navy, green and white
A glue gun
Sharp scissors able to cut fabric
A cylinder style trashcan
The first thing I did was to cut my t-shirts into 1″ wide strips, starting at the bottom of each shirt. If you cut along the bottom of the hem, you'll end up with a jersey ring. Cut one end free, leaving a long string of t-shirt jersey.
Next, I braided the jersey strings into multiple braided ropes. I tied a knot at the top of three pieces of jersey, braided down, gluing the ends when the braiding was completed. Then, I untied the knot, finished braiding and secured that end with glue as well, leaving me with a braided piece of jersey rope. I repeated this task until all of my jersey strips were braided together. I was sure to mix strand colors to give me a mottled look I was after, as well as to braid like colored strands together.
To begin the basket, I twisted one of the braided ropes into a spiral, gluing every inch or so to secure. I continued adding strings to the spiral, gluing every inch or so,  until the spiral pad was the size of the bottom of the trash can.
When I'd reached the edges of the bottom of the trashcan, I began adding ropes up and around the sides of the trashcan, alternating color as I moved upward, gluing every inch or so.
Occasionally I would remove the trashcan from the basket to unstick any areas of the fabric that might have stuck. This was simple to do as the hot glue just peeled away from the plastic surface of the can, and the basket ropes were stretchy enough to replace the trash can afterward easily.
I decided to add a solid band of color around the top edge of the can and switched to solid colored strands about three-quarters of the way up, stopping when the basket reached just over the brink of the can.
Again, I pulled the can out of the basket to loosen any glue that may have seeped through and to ensure the ropes were all secure. And voila! A rope basket!
What I loved about this project was the simplicity and the multiple uses for it! I love the idea I could use the same procedure on a storage basket or any other kind of basket. And to make it even better,  I finished off my powder room to-do list.. which is now.. here.
Now, we need YOUR help! Take the survey below and tell me what you want to Create with Me for February!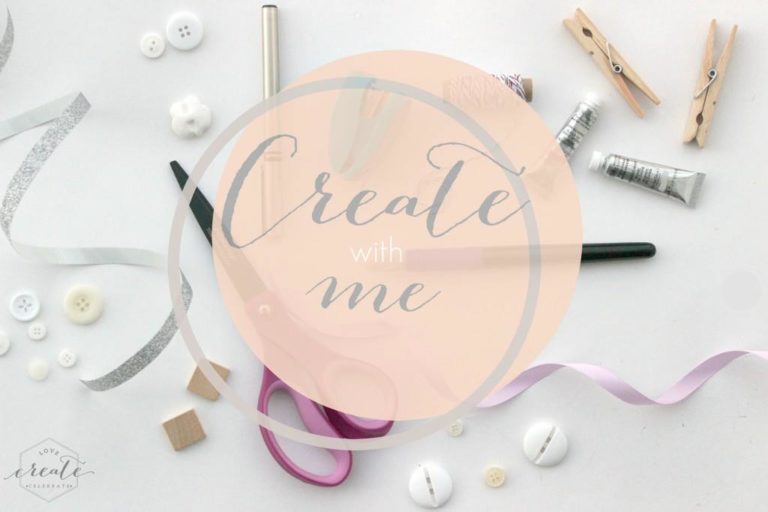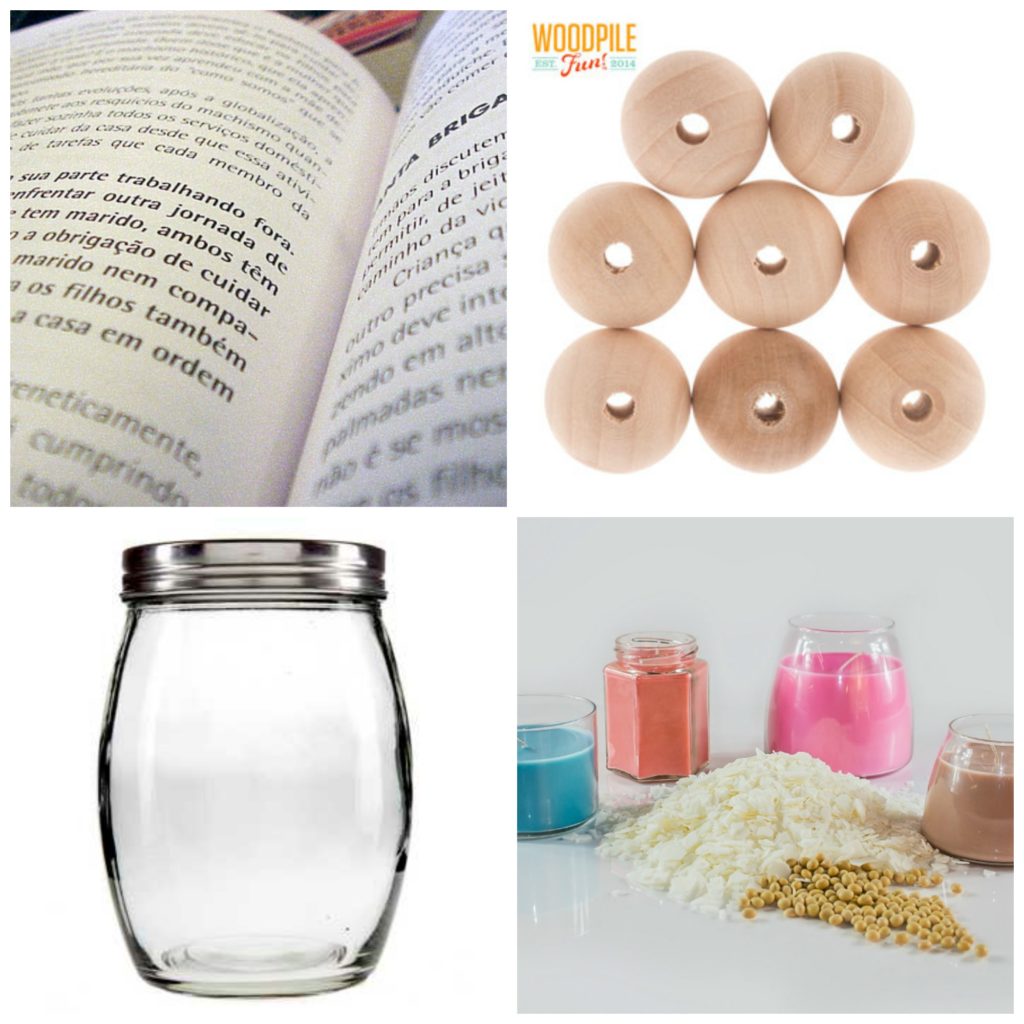 Images via Freeimages.com, Amazon, and Hobby Lobby.
Create your own user feedback survey
For even more fabulous projects made with fabric, check out the other participants for February! Everything is just adorable!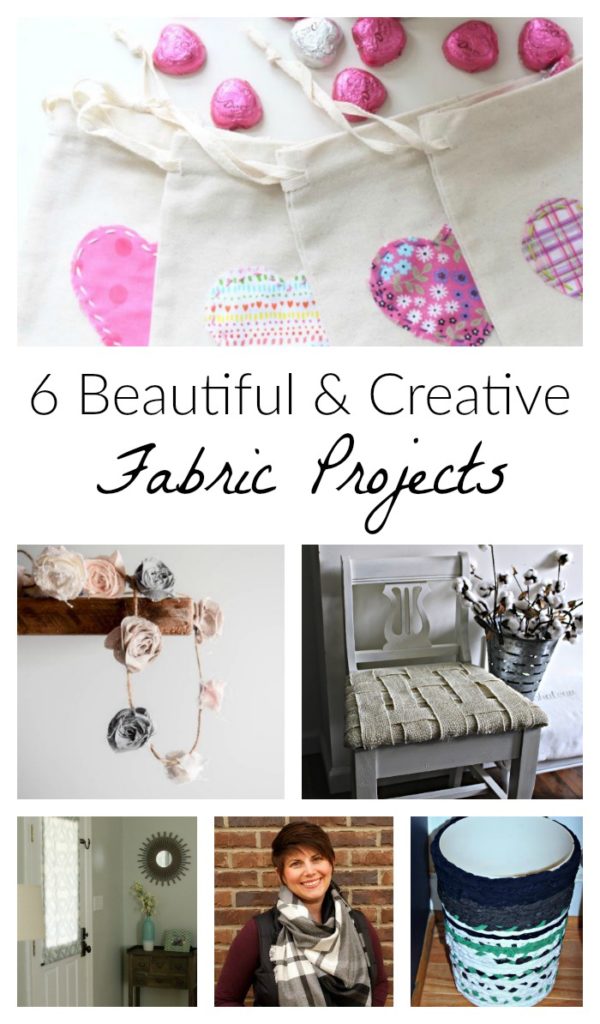 Fabric Heart Treat Bags via My Life from Home
DIY Fabric Garland via Making Joy and Pretty Things
Updated Chair with Burlap via Our Crafty Mom
Simple Window Curtain via Little Bits of Home
DIY Blanket Scarf via Two Purple Couches
No Sew Fabric Rope Basket via Knock it Off Kim
No-Sew Fabric Rope Basket
Don't forget it, Pin it!