Last week was the big reveal of our
new game room
, completed through the
One Room Challenge
, and I can't thank you all enough for the support and love! I'll be sharing a source list for all of my great finds tomorrow – be sure to drop by.
There were over 200 linking participants in this last round of the
One Room Challenge
– that means 200 people made over a room within the six weeks.. talk about inspiration overload! A group of friends and I thought it might be fun to show you a few of the other participants finished rooms. I've organized them into room type. From bedrooms to shed make-overs (how cool is that?!) they all have one thing in common – they are all fantastic!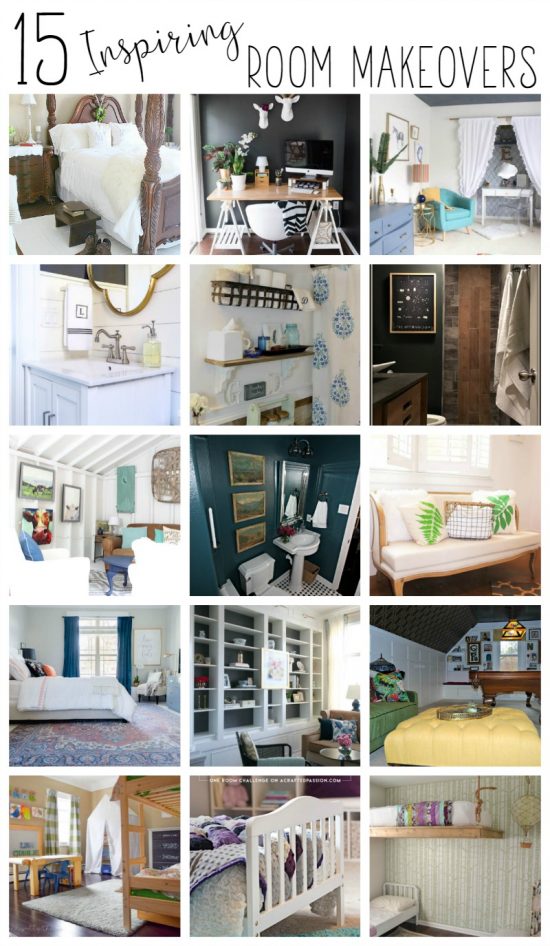 There were some amazing bedrooms, everything from kids rooms to guest rooms.
Amanda from A Crafted Passion put together a
Toddler Chic Bedroom
complete with a crystal chandelier containing 96 crystal strands and the sweetest giraffe growth chart project I've ever seen!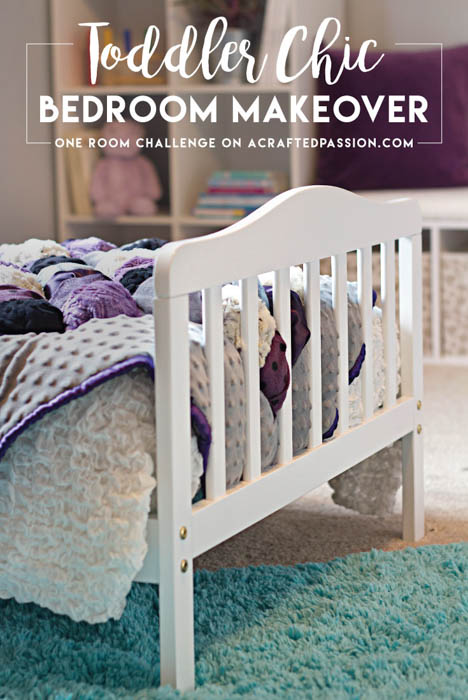 My friend Amy from My Life from Home created a
Modern Teen Hangout
for her daughter. The lucky girl! I want to live in that room! I love the curtained off desk area and the touches of gold throughout.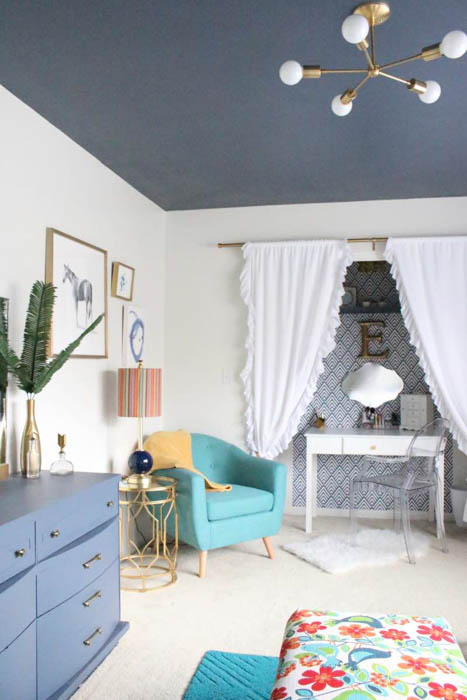 Sarah from Making Joy and Pretty Things now has this
Modern and Colorful Shared Boys Bedroom
in her home! She really had me at the gorgeous exposed brick fireplace complete with cement tile and the chalkboard front dresser. I'm easy like that.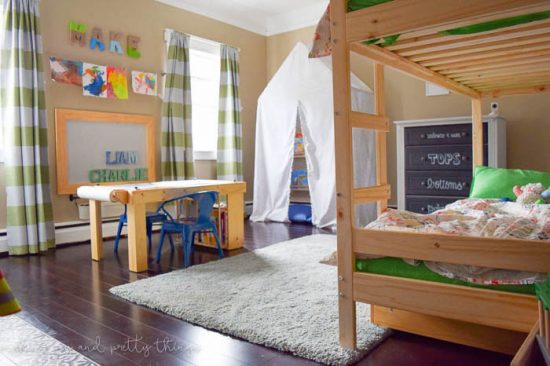 The lovely Jenny of Refresh Living, who by the way, was the brainchild of this sharing idea (thanks, Jenny!), put together an
Eclectic Vintage Girls' Shared Bedroom
with a fantastic loft bed and reading area.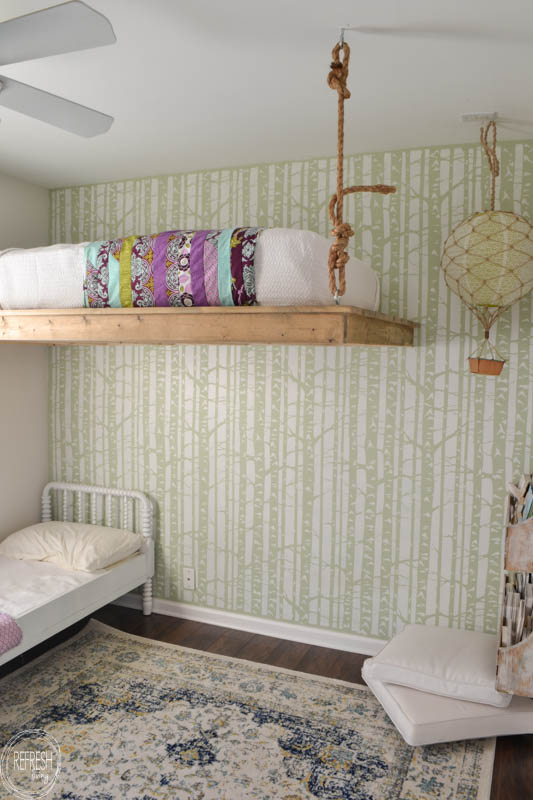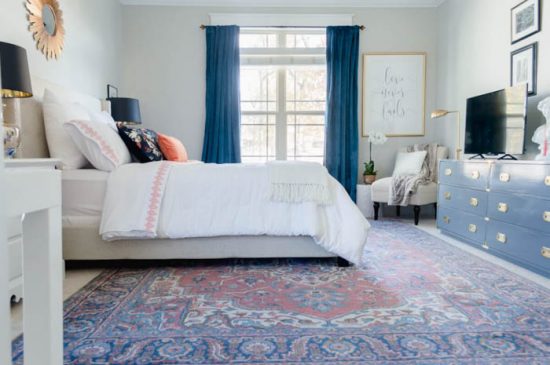 Bon Bon from Farmhouse 40 put together a calming and peaceful
Farmhouse Master Bedroom
with a beautiful barn door and serene sitting area.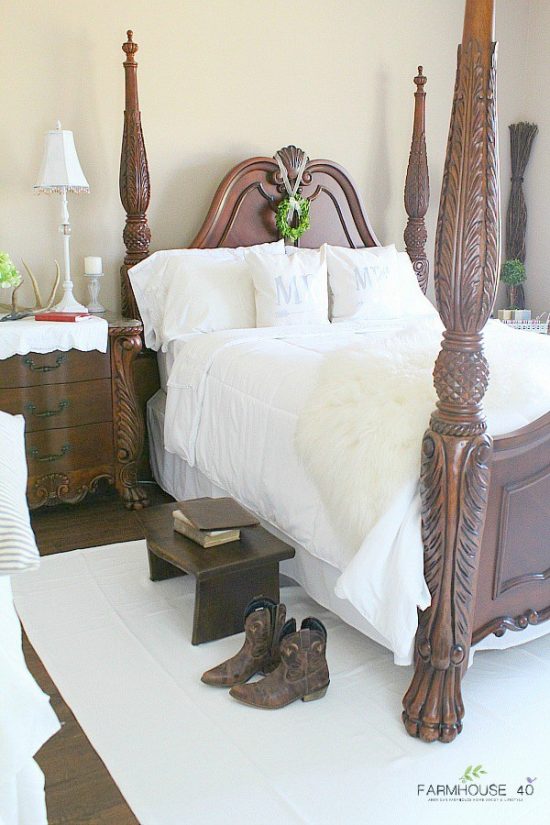 And, Jenny from Paint Yourself a Smile (who I'm a huge fan of!) knocked it out of the park with this
Pop Art Teen Bedroom
. The comic book walls are AMAZING! Too many elements to even list here.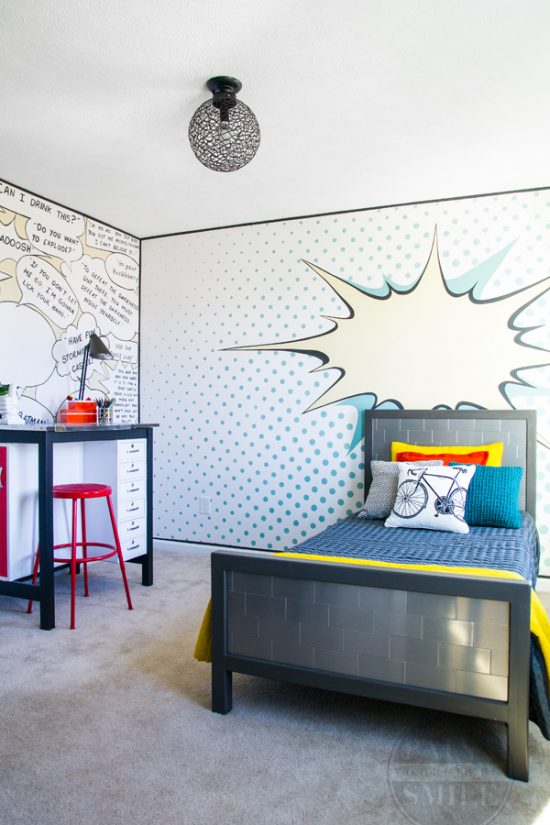 If you're looking for bathroom ideas, you're at the right place!
– My real-life friend April from Uncookie Cutter pulled off an amazing transformation in her
Modern Spa Bathroom
. The tile is swoon-worthy and her DIY vanity with cement counter top is just as much!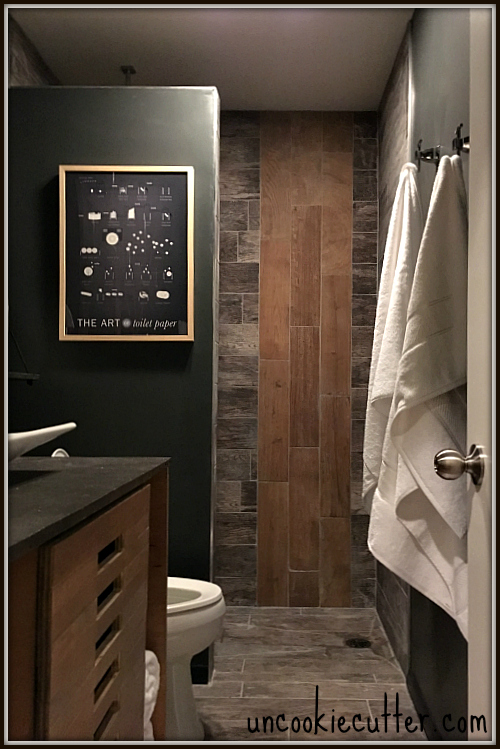 Robin from A Home to Grow Old In made-over her so-so powder room into a fabulous
Farmhouse Powder Room
. By far my favorite project in this room is her faux cement tile floors! PS. She's also a lovely person and has the most gorgeous home you'll ever see!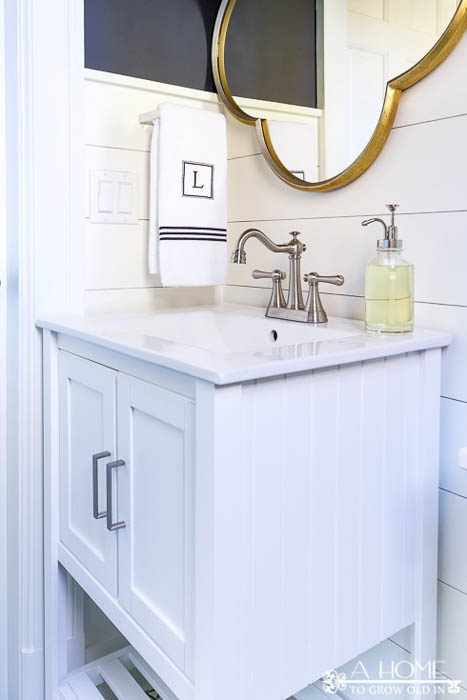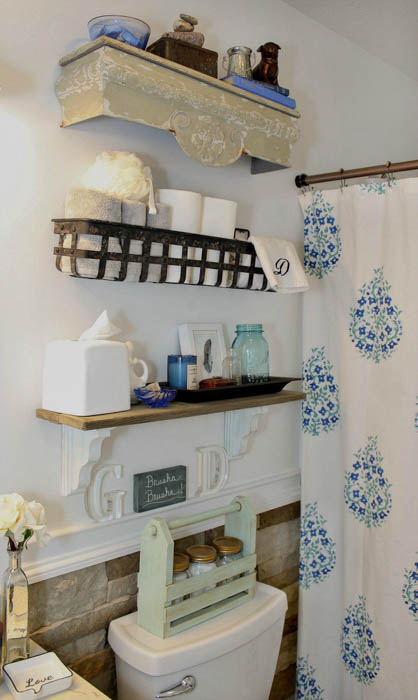 Joy from The Aspiring Home put together an
Eclectic Powder Room
. It's dramatic and Good Lord look at that tile!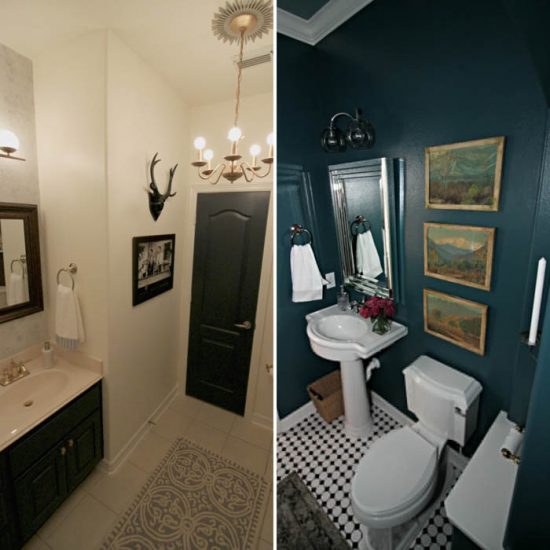 This round of the One Room Challenge also produced a plethora of gorgeous multi-purpose spaces.
The lovely Jennifer and Vicki at 2 Bees in a Pod pulled off a
She Shed Makeover
! Think Man-cave for women. Amazing! It's now on my bucket list to be invited over.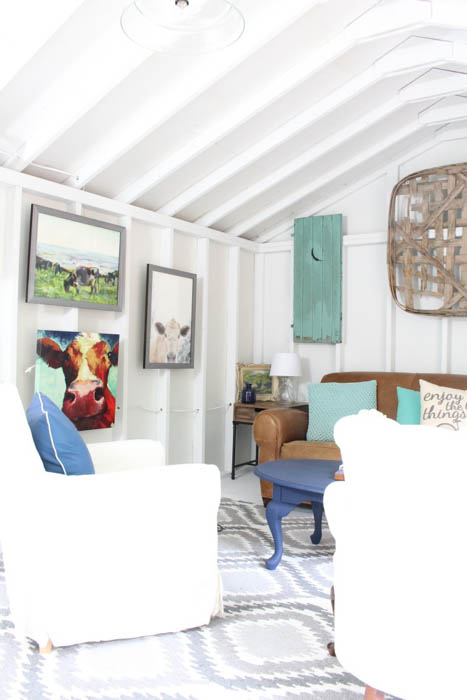 Brittany of By Brittany Goldwyn created a
Modern Multi-Use Space
. I loved the DIY art and of course, the black statement wall!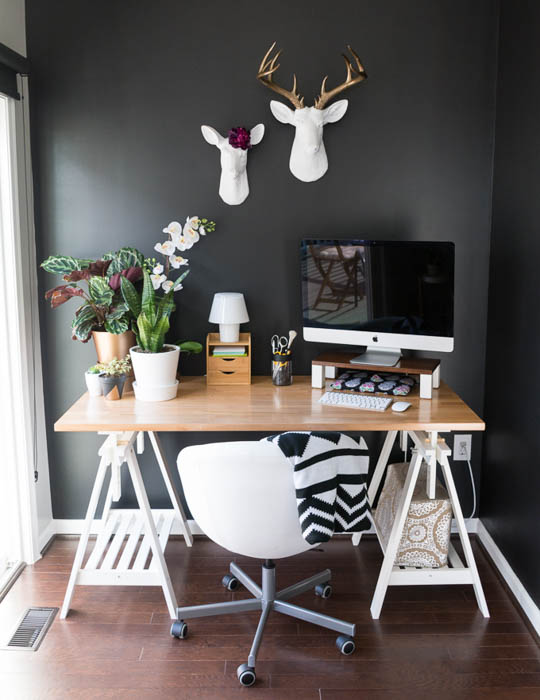 Collette from Restyle it Wright created this beyond
Glam Formal Living Room
. I could go on and on with my favorite things from this room – I love Collette's style – but if I had to narrow it down to one or two things, the rug she chose is probably one of my favorite things ever and I just love how she mixes pattern and color.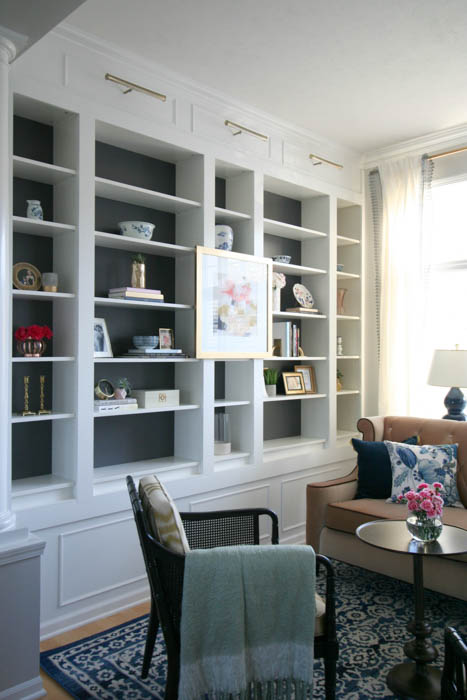 Maria from Simple Nature Decor created a multi-purpose
Botanical Inspired Laundry/Office Space
. If you follow me at all you know that I LOVE a multi-use space and this one is definitely on the top of my list! As always, Maria expertly mixes natural elements and neutral colors in just exactly the right way.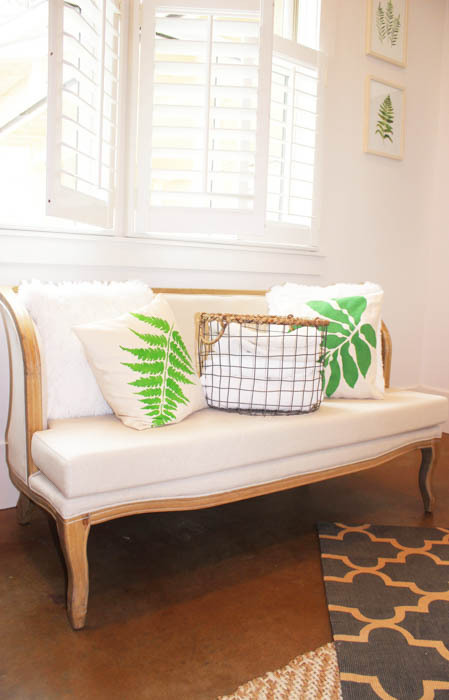 Of course, there literally hundreds of other amazing room makeovers, completed in only 6 weeks, completed as part of the
One Room Challenge at Calling it Home
that you can check out.. grab a coffee, or a glass of wine.. or maybe both.. and get to oogling!
For other One Room Challenge Fun, check these out!